By acquiring tickets to all of this year's World Series games through StubHub, Marlins fan, Laurence Leavy has become the latest internet star!
Laurence Leavy has been seen behind home plate at every World Series game this year wearing his lucky bright orange Marlins jersey and visor. Sticking out like a sore thumb, Leavy's brief stint with fame can partially be attributed to online ticketing firm, StubHub.
By his own personal count, Leavy, now affectionately known as "Marlins Man," has attended nearly 90 World Series games, 27 Super Bowls and countless NBA playoff games. When asked how he is able to acquire tickets to all of these prime events, Leavy stated he regularly uses StubHub.
Founded in 2000, StubHub gives fans the opportunity to buy or sell tickets to sporting events at all different professional levels as well as tickets to upcoming concerts and Broadway shows all across the globe.
Since showing up behind home plate of World Series Game 1 in Kansas City, Leavy has become an Internet sensation as fans have started "spotting" him at major events in American history from the signing of the Declaration of Independence to Martin Luther King, Jr.'s "I Have A Dream Speech" on the steps of the Lincoln Memorial.
Marlins Man witnessing the 1980 Winter Olympic's "Miracle On Ice"? Why not…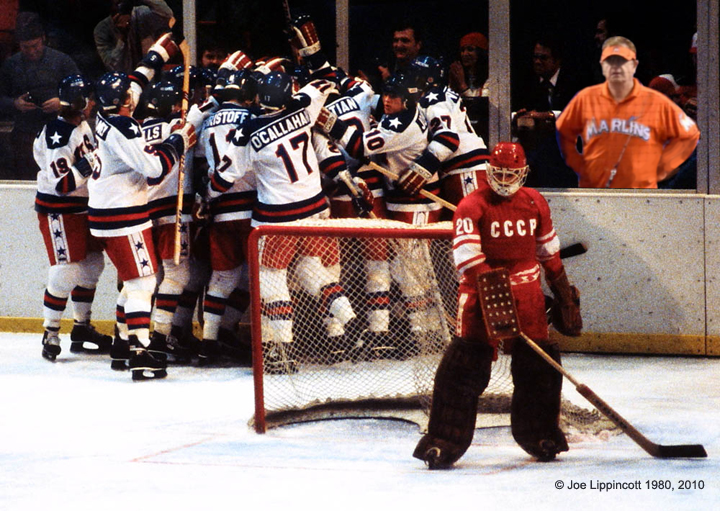 photo: c/o Christopher Tyrrell
So the next time you're looking to buy (or sell) tickets to a premiere event, make sure to head over to StubHub to see the great deals in your area. Who knows? Maybe the TV cameras will turn your fandom into Internet stardom!